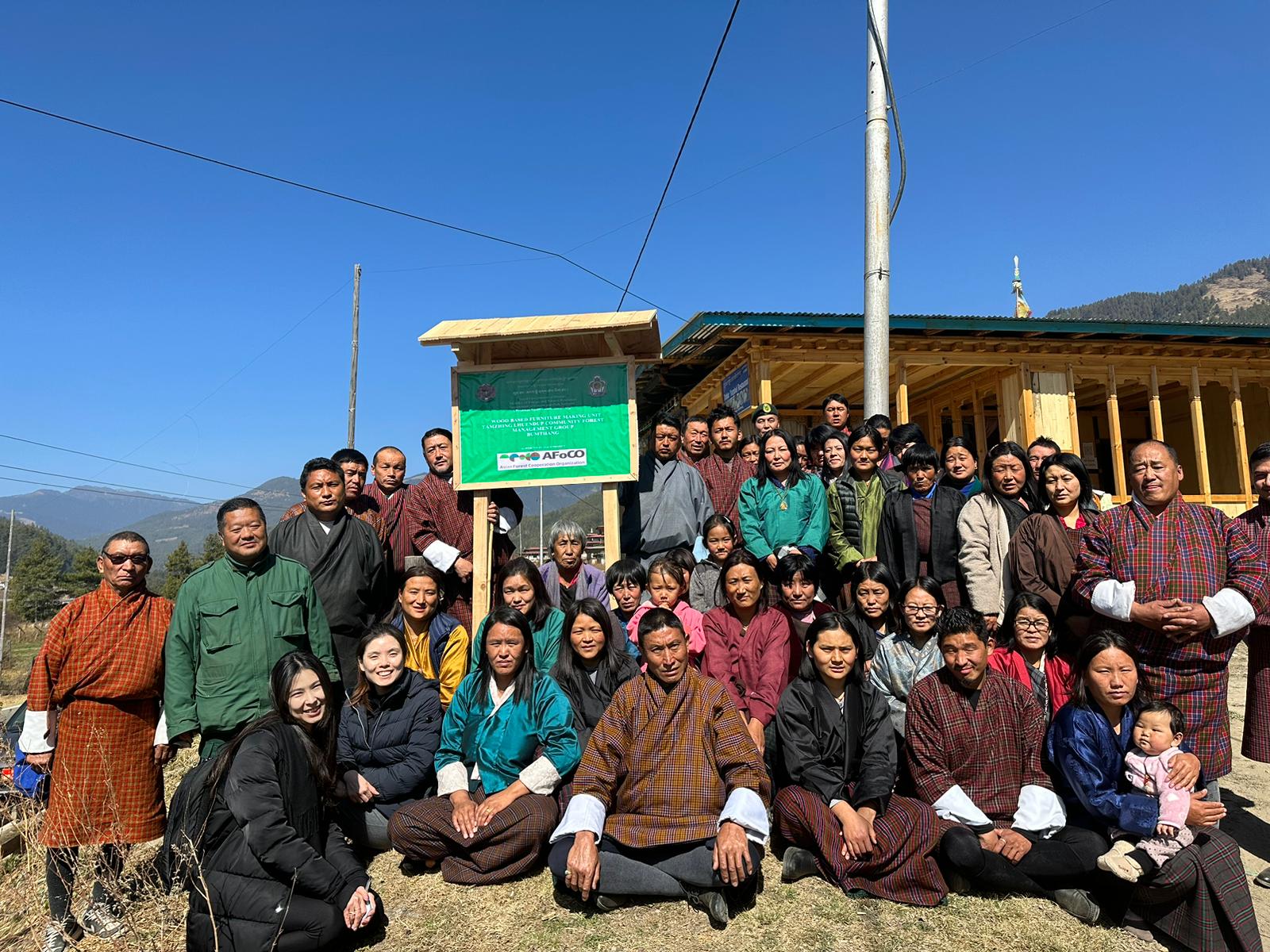 A five-members team from the Asian Forest Cooperation Organization (AFoCO) Secretariat visited Bhutan from 6th February to 18th February, 2023 for the Monitoring and Mid-term evaluation of AFoCO funded project on "Community-based Enterprise Development for Livelihood Improvement". The team visited project areas in Thimphu, Paro, Punakha, Gasa and Bumthang with the main objective to take stock of project progress and revise project activities and budget for the remaining project period. The main objectives of the project are to promote CF and NWFP groups establishing community-based enterprises and developing alternative income sources for livelihoods of rural communities.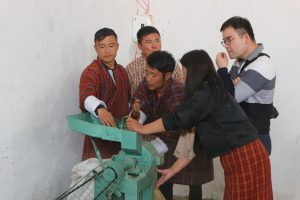 The project will further enhance knowledge and technology on climate change adaptation through sustainable forest management. The project will support the establishment of five Non-wood Forest Produce (NWFP) or community-based enterprises and five Community Eco-tourism enterprises within the project sites in 12 Districts. By the end of the project, five NWFP/CF enterprises, namely Drakey Chinto Incense Enterprise (Paro), Incense manufacturing enterprise in Singye
Dzong (Lhuntse), Wood-based Enterprise in Tamzhing Community Forest (Bumthang) and Zordung Samtenling Community Forest (Trashigang), and Laya Incense
Manufacturing Enterprise (Gasa) will be established and operational. These enterprises will mainly help create alternative opportunities for the communities to generate the income and improve their livelihood. Till date, the three NWFP/CF enterprises in Bumthang, Paro and Lhuntse were established and are operational in status.
The establishment of community eco-tourism enterprises, i.e., Tokey Menchu and Jagay Menchu Hot-stone Bath (Gasa), Dorikha Eco-tourism Site (Haa) and Devithan Hot-stone Bath (Tsirang) will also be supported by the project. Out of the four identified eco-tourism enterprises, the two in Gasa were established and fully operational. One Community based Eco-tourism enterprise is yet to be identified and established within the project period. The project will also support capacity development of local communities and forestry officials to manage resources sustainably and enhance skills to develop new forest-based products.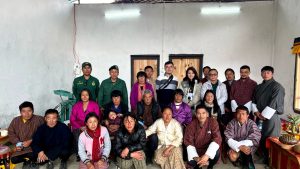 The team from AFoCO Secretariat visited the enterprises in Paro, Bumthang and Gasa and interacted with the local communities, forestry officials and the project beneficiaries.
The team also looked at ways to further improve the project activities and support additional activities which are essential to fulfil the intended objectives of the project. The monitoring and evaluation visits are essential to stock take the progress of project implementation and its impact to the project beneficiaries. AFoCO provided a total budget support of USD 1 million for the implementation of the project and the project will be completed by June, 2025.